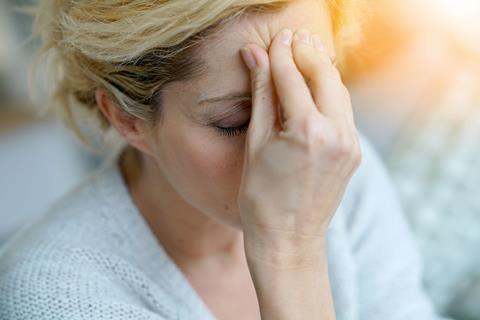 Rimegapant – also called Vydura – is intended for use in adults who have experienced episodic migraine and previously tried at least three other treatments but without success. Episodic migraine is characterised as fewer than 15 migraine days each month.
Draft guidance from the National Institute for Health and Care Excellence (NICE) recommends Rimegapant for people who experience at least four but fewer than 15 migraines a month. It is the first oral treatment for migraine to be recommended by the drug regulator.
The Pfizer -developed drug stops a protein called calcitonin – a gene-related peptide – from causing inflammation around the brain which causes migraine pain. The treatment – a wafer which dissolves under the tongue – is to be taken every other day.
Around 5 and a half million people suffer from episodic migraine in the UK while an estimated 190,000 people experience migraine attacks every day in England. Symptoms can range from nausea and throbbing headaches to visual disturbances and dizziness. Helen Knight, the director of medicines evaluation at NICE, said that migraine can be 'extremely debilitating' and can 'significantly affect a person's quality of life'.
Rimegapant could now be a possible treatment option for people who have already tried different drug types, including antidepressants and beta-blockers, and NICE-recommended injections of erenumab, fremanezumab, or galcanezumab.
"Today's decision offers an important advance in treatment options for those who do not respond or cannot tolerate current treatments," said Professor Peter Goadsby, from King's College London.
NICE's draft guidance is now in consultation which will close on June 21. Comments can be made on the NICE website here: https://www.nice.org.uk/guidance/indevelopment/gid-ta10839/consultation/html-content-10
View the video guide to using the consultation process here: