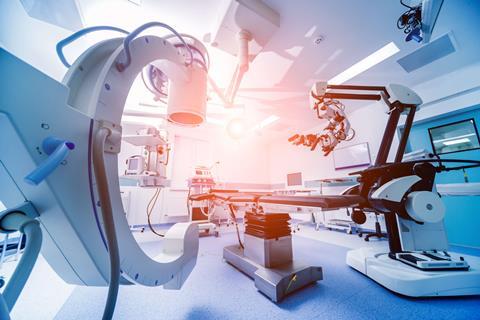 A pilot regulatory pathway from the MHRA, which should allow it to better support manufacturers developing novel medical technologies, will launch later this year.
The Innovative Devices Access Pathway (IDAP) plans to assist manufacturers via a multi-partner support service, providing them with scientific advice specific to their product.
The pilot will bench test the pathway and learnings from it will be applied to the future IDAP pathway, which is anticipated to give manufacturers the resources they will required to achieve regulatory approval, health technology assessment decisions, and access to NHS patients.
The MHRA said its aim is to make the route to market more straightforward for manufacturers and enable innovative technologies to reach patients in the UK sooner.
The IDAP will be run by the MHRA, NICE, Health Technology Wales (HTW) and Scottish Health Technology Group (SHTG).
"The new IDAP will demonstrate how the UK regulator, health technology assessment and the healthcare system are working together to deliver safe, effective, and earlier innovative medical products to patients, establishing the UK as a centre for medical innovation," said Dr Marc Bailey, MHRA Chief Science and Innovation Officer.
This development compliments the MHRA's recent announcement of seven international recognition routes intended to bring medicines to patients in the UK faster.