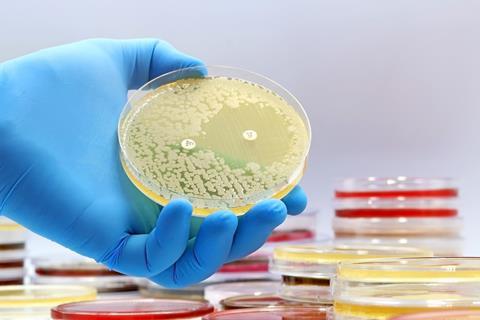 The Wellcome Trust has granted £5.7 million to scientists at the University of Sheffield, for research into antibiotic resistance, as part of its Discovery Award programme.
Led by Professor Simon Foster from the University of Sheffield's School of Biosciences, the research will focus on causes of high-level antibiotic resistance in Methicillin-resistant Staphylococcus aureus (MRSA).
The award builds on the University of Sheffield's research into antimicrobial / antibiotic resistance. This has included research into a quicker way of detecting antibiotic resistance in bacteria, the discovery of a new drug combination to tackle antimicrobial resistance and a breakthrough in understanding how penicillin works.
"We are delighted to receive the Wellcome Trust grant which will enable our team of international scientists to carry out vital research into the high-level antibiotic resistance in MRSA", said Professor Foster.
The programme – which funds innovative solutions to health challenges – will support the creation of a team of international researchers to develop novel therapeutic approaches to tackling antibiotic resistance and is planned to run for six-years.
In 2019 antimicrobial-resistant infections played a role in 4.95 million deaths worldwide, according to the Global Research on Antimicrobial Resistance (GRAM) report, led by Oxford University and funded by the Bill & Melinda Gates Foundation, Wellcome Trust, and Department of Health and Social Care using UK aid funding managed by the Fleming Fund.