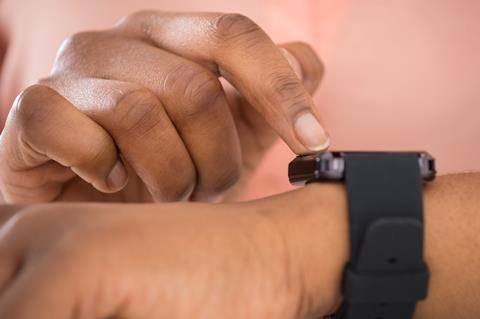 A smartwatch has been shown to identify Parkinson's disease up to seven years before symptoms appeared, according to a study conducted at Cardiff University.
Slowness of movement is a key symptom of Parkinson's. Researchers used a smartwatch to measure a subject's speed of movement, which was theorised would provide the opportunity for early diagnosis. Dr Kathryn Peall and her team studied data from more than 103,000 people who wore the watch over a seven-day period, with the device continuously measuring their speed of movement.
The study compared data from people with Parkinson's to those who were diagnosed up to seven years after the data was collected. From the study results, researchers were able to predict who would have Parkinson's disease in the future.
"As new treatments hopefully begin to emerge, people will be able to access them before the disease causes extensive damage to the brain,"
Dr Kathryn Peall
Peall's team also demonstrated that artificial intelligence could predict people who would develop Parkinson's. Study participants were given the choice whether or not to be informed about their likelihood of a Parkinson's diagnosis in the future.
The charity, Parkinson's UK, estimates that 145,000 people in the UK live with the disease and there are 18,000 new diagnoses each year. By the time most people are diagnosed, the damage to their brain cells is irreversible.
Further reading:
Wearable movement-tracking data identify Parkinson's disease years before clinical diagnosis: https://www.nature.com/articles/s41591-023-02440-2
Cardiff University: Identifying Parkinson's risk through smartwatches: https://www.cardiff.ac.uk/news/view/2729459-identifying-parkinsons-risk-through-smartwatches