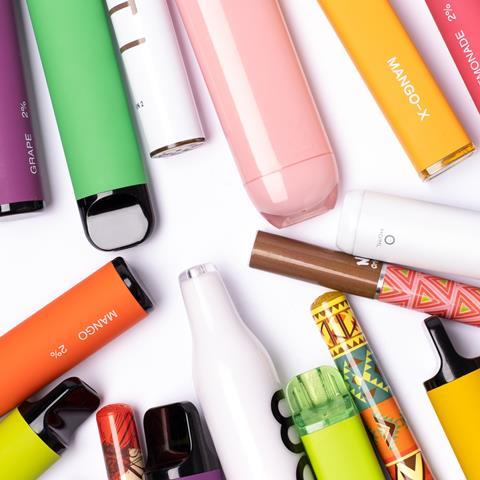 Bubblegum and candyfloss are some of the flavours said to attract young people to buy disposable vapes. The FDA has written to 189 retailers in the US, warning them of sales of unauthorised tobacco products.
FDA Commissioner, Robert M. Califf, said that the FDA is: "committed to a multipronged approach using regulation, compliance and enforcement action…" to protect younger people from using illegal vapes.
The FDA operates a 'red list' mechanism which means that products listed there – including disposable vapes – can be banned without physical examination.
As of 16 June this year, the FDA had issued more than 570 warning letters cracking down on the illegal sales of disposable vapes, which do not have the marketing authorisation.
Once a warning letter has been issued, the retailer has 15 working days to correct the violation. Failure to make changes could result in injunction, seizure or fines.
Director of the FDA's Centre for Tobacco Products, Brian King, said: "all players in the supply chain – including retailers – have a role in keeping illegal e-cigarettes off the shelves."
There are currently only 23 tobacco flavoured e-cigarette products that can be sold in the US. The Morbidity and Mortality Weekly Report, produced by the Centre for Disease Control and Prevention, has expressed concerns about the risks of e-cigarette use in young people, highlighting the serious health condition: "popcorn lung".
The National Institute for Health and the FDA have collaborated on a new 'Center for Rapid Surveillance of Tobacco' which will seek to provide additional information to legislators on illegal tobacco products.
Further reading:
https://www.regulatoryrapporteur.org/industry-news/illegal-vapes-found-to-contain-lead-and-nickel-topra-fellow/298.article