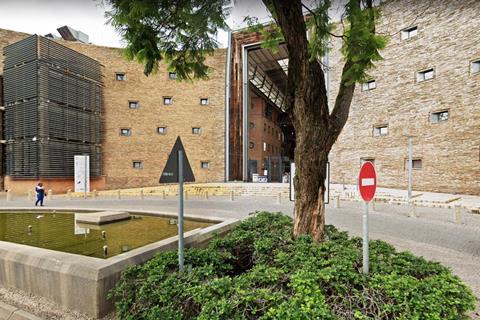 Johnson & Johnson (J&J) is set to be investigated by South Africa's Competition Commission, in Pretoria, for the higher price it charges the country's health authorities for its tuberculosis (TB) drug bedaquiline – marketed as Sirturo − compared to other countries with high prevalence of TB. Separately the patent extension for bedaquiline is also set to be probed.
Bedaquiline is used to treat multidrug-resistant tuberculosis (MDR-TB), a condition which does not respond to the two most powerful first-line anti-TB drugs (isoniazid and rifampicin).
The 20-year patent held by J&J for bedaquiline in South Africa expired in July, but use of secondary patents applications has meant it now has a de facto extension until to 2027. This has also led to accusations of 'evergreening' – a process by which companies make minor modifications to their branded drugs which result in further patent protections.
Currently, South Africa's health department buys a six-month course of bedaquiline at 5,400 rand (£232), for each patient. But from 1 October – when a new contract with J&J starts – the price will rise to 5,500 rand (£236).
Elsewhere, in early July 2023 following lengthy negotiations, J&J granted the Stop TB Partnership´s Global Drug Facility (GDF) licenses for GDF to tender, procure, and supply generic versions the drug for the majority of low- and middle-income countries – including in some countries where patents remain in effect. Countries that procure bedaquiline through the Stop TB partnership's Global Drug Facility will only pay the equivalent of 2,446 rand (£105).
J&J had engaged in a programme of 'evergreening' by filing additional patents in many high-TB-burden countries. However, a landmark decision made by the Indian Patent Office in March 2023 rejected the firm's evergreening patent application by denying a secondary patent in the country.
The ruling flowed from a 'pre-grant opposition' filed by two survivors of TB – Nandita Venkatesan from India, and Phumeza Tisile from South Africa – both of whom endured the older, more toxic DR-TB treatments because of the high cost of accessing bedaquiline and both lost their hearing from the old treatment.
A course of bedaquiline is for six-months and acts more quickly than DR-TB which can last up to two years and cause excruciating and life-changing side effects.
Despite TB being curable, South Africa has one of the highest TB disease rates in the world – accounting for 87% of estimated cases worldwide.
For the past decade, health activists have been advocating for the legislation to be changed so that evergreening is controlled. Indeed, in April 2023, ahead of J&J's AGM, Médecins Sans Frontières called on the US corporation to publicly commit to not enforce its secondary patents on bedaquiline in all countries with a high burden of TB.
In South Africa, Russell Rensburg, director of the Rural Health Advocacy Project at Wits University in Johannesburg, commented: "Something for our legislators to consider is why we haven't fixed our [patent] laws to ensure we don't expose ourselves to these kinds of exploitative practices. Fixing the patent laws is essential to addressing health inequity."
Meanwhile, world leaders took part in high-level discussions In September 2023, at the United Nations General Assembly, on addressing the slow progress and stumbling blocks in the fight against TB, including practices such as evergreening.
While South Africa faces financial and patent-related barriers to obtain the medication it needs, West African nations including Burkina Faso, Ghana and Nigeria were granted access a low-cost high-efficacy vaccine for malaria, which is a major health concern like TB. The vaccine, called R21/Matrix-M, was approved for use in children earlier this year and could have a significant impact on malaria control in these nations.
Further reading: