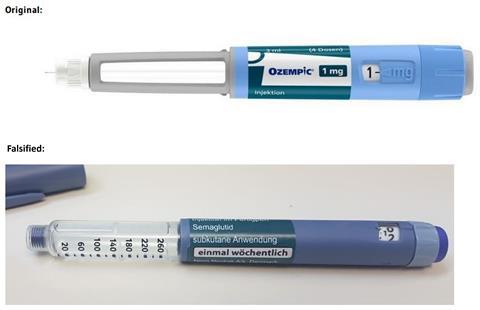 The EMA has warned patients and healthcare professionals across the EU about pre-filled injection pens falsely labelled as Ozempic, Novo Nordisk's hugely successful diabetes medicine.
The falsified pens, identified at wholesalers in the EU the UK, contain batch numbers, 2D barcodes and unique serial numbers from genuine Ozempic packs. When scanned, the serial numbers were shown to be inactive which alerted operators to the potential fraud.
"There is no evidence that any falsified pens have been dispensed to patients from legal pharmacies and there are no reports of harm to patients in relation to the falsified medicine," the EMA said.
Ozempic has been widely used 'off-label' for weight loss, with high demand leading to an Ozempic shortage in the UK. Patients are being urged to check the patient information leaflet for Ozempic to see what genuine pens look like.
EU medicines regulatory authorities, and police authorities within the bloc, are investigating this issue.
Further reading:
Off-label prescription of diabetes drug causes shortage