The National Medical Devices Policy 2023 seeks to cut India's dependence on imports of medical devices from its current 80% market share.
India's National Medical Devices Policy 2023 is expected to boost growth of the country's homegrown medical devices sector and contribute to meeting the government's public health goals of access, affordability, quality and innovation.
According to government data, the size of the Indian market for medical devices in 2020 was estimated to be $11 billion which represented 1.5% of the global market.
India's Union Cabinet approved the National Medical Devices Policy 2023 in April, aiming to reduce the country's dependence on imports which is approximately 80% of medical devices used in India.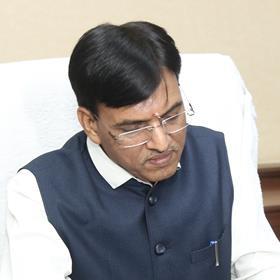 "…with this scheme the government will enhance India's manufacturing capacity. It is also essential to enhance indigenous capacity as there is a growing demand for affordable quality medical devices. There is a need for systemic development and expansion of the medical devices industry in the country," said Mansukh Mandaviya, Union Minister for Health and Family Welfare.
Anurag Thakur, Minister for Information and Broadcasting, said that the government had already initiated implementation of a production-linked incentive (PLI) scheme for medical devices and also provided support to set up four medical device manufacturing centres in Himachal Pradesh, Madhya Pradesh, Tamil Nadu and Uttar Pradesh.
"Under the schemes for Medical Devices [the government has] commissioned domestic manufacturing of high-end medical devices which include Linear Accelerator, MRI Scan, CT-Scan, Mammogram, C-Arm, MRI Coils, high end X-ray tubes, etc."
The PLI was launched in 2020 and covers 13 sectors where firms are incentivised to manufacture in-country.
Further reading:
https://pib.gov.in/PressReleaseIframePage.aspx?PRID=1919984