More News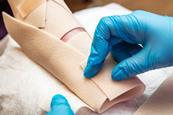 FDA approves first gene therapy to treat dystrophic epidermolysis bullosa patients – a condition sometimes called 'butterfly skin'.
Indian firm Cipla is first manufacturer approved to produce generic of the
HIV-preventer cabotegravir, in South Africa.

Researchers from the University of California Santa Barbara (UCSB) have found two ways to boost the capabilities of CRISPR/Cas9.


Rexulti has become the first FDA-approved treatment for agitation associated with dementia due to Alzheimer's disease.

Varenzin-CA1 is the first drug approved for cats with nonregenerative
anaemia, under the FDA's expanded conditional approval pathway.
Video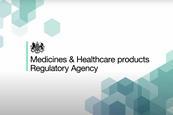 The MHRA has confirmed an extension to certain CE-marked medical devices being placed on the GB market until June 2028
On 27 February 2023, the Government of the United Kingdom (UK) and the EU Commission announced a political agreement in principle on the Windsor Framework.