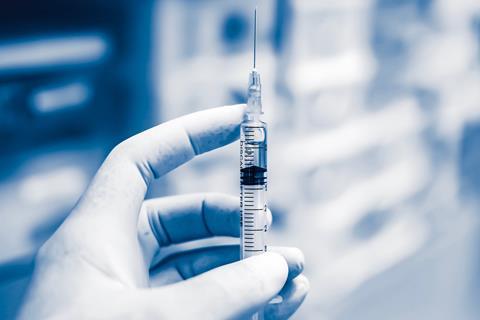 Indian company Cipla is the first drug manufacturer to be granted approval to produce a generic version of the HIV-prevention drug cabotegravir in South Africa.
ViiV – majority owned by GSK – is the patent holder for cabotegravir and has agreed with the Medicines Patent Pool (MPP) to grant licences to three generic drugmakers. Aurobindo and Viatris – the other two Indian drug companies in the MPP deal – already produce HIV antiretroviral drugs in India.
MPP's mission statement says: "[we aim] to increase access to, and facilitate the development of, life-saving medicines for low- and middle-income countries (LMICs)". ViiV has a long-standing relationship with MPP to license its medicines for LMICs.
Cabotegravir prevents the HIV virus from entering the body's cells and is administered every two months by injection. A report in The Lancet found the injection cuts – by more than 90% – a woman's chances of catching the virus through sex. In South Africa, 2017 data showed that HIV infection prevalence to be 26.3% in females and 14.8% among males – aged 15 to 49 years.
Cabotegravir injections have been shown to work better than a daily HIV-prevention pill, stopping between 35,600 and 52,000 new infections a year, compared to the pill's 9,000 to 16,800.
The branded version of cabotegravir, manufactured by pharmaceutical company ViiV, can sell for around $3,500 per injection in the US – which is 200 times more than would be possible for South Africa to afford to pay, according to The Lancet.
Further reading:
The Lancet
Relative cost-effectiveness of long-acting injectable cabotegravir versus oral pre-exposure prophylaxis in South Africa based on the HPTN 083 and HPTN 084 trials: a modelled economic evaluation and threshold analysis.

The Lancet
Cabotegravir for the prevention of HIV-1 in women: results from HPTN 084, a phase 3, randomised clinical trial

"If the price is right"
The anti-HIV jab could be in clinics by August 2023. Injectable HIV-prevention drug to be made in South Africa for the first time.