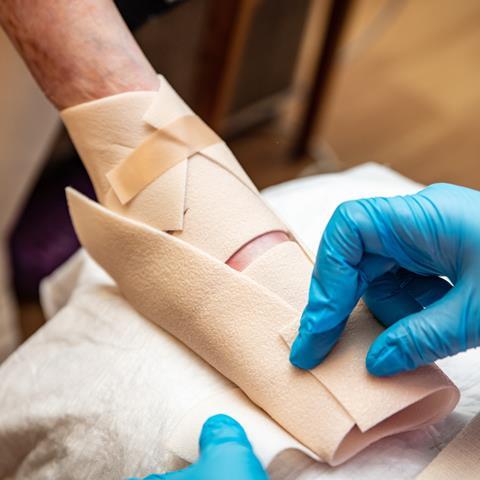 The FDA has approved its first gene therapy for the treatment of wounds in patients with dystrophic epidermolysis bullosa (DEB) – a condition sometimes called 'butterfly skin'.
Vyjuvek – a herpes-simplex virus type 1 vector-based gene therapy – is intended for use in patients six months or older with DEB – caused by mutations in the gene collagen type VII alpha 1 chain (COL7A1).
The COL7A1 gene produces a protein that keeps the skin's layers together. When COL7A1 is deficient, the layers of the skin can easily separate causing painful blisters and wounds.
Vyjuvek is applied as gel droplets to the patient's wounds once a week. The safety and effectiveness of Vyjuvek was established in a randomised, placebo-controlled study involving 31 subjects with DEB. In the study, 65% of the Vyjuvek-treated wounds completely closed, while only 26% of the placebo-treated wounds completely closed.
DEB is divided into two major types. Recessive DEB is the most severe form of the condition, causing blisters to form over the whole body, and affects mucous membranes such as those found in the digestive tract and the moist lining of the mouth.
Dominant DEB tends to be milder than the recessive forms, with blistering often limited to hands, feet, knees, and elbows.
Peter Marks, director of the FDA's Center for Biologics Evaluation and Research, said: "Today's action demonstrates the FDA's ongoing commitment to supporting the development and evaluation of new treatments that address unmet needs for rare diseases or conditions."
Further reading:
FDA approves first topical gene therapy for treatment of wounds in patients with dystrophic ppidermolysis bullosa.