Varenzin-CA1 marks the first anaemia drug approval for cats under the FDA's expanded conditional approval pathway.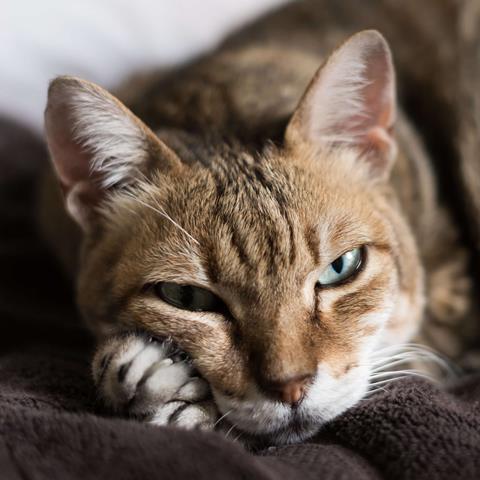 Varenzin-CA1 – a treatment for nonregenerative anaemia in cats with chronic kidney disease (CKD) – is the first drug for cats to receive expanded conditional approval from the FDA.
Cats with CKD develop nonregenerative anaemia when their kidneys produce less of the hormone erythropoietin (EPO), which stimulates the production of red blood cells.
Varenzin-CA1 works by increasing the production of EPO within the kidney, which stimulates the cat's bone marrow to make more erythrocytes. Current treatment options include transfusion, iron supplement therapy and administering EPO. Varenzin-CA1 is the first EPO treatment approved for use in cats.
Cats can develop CKD at any age, but it is more frequent in older cats. According to the Journal of Internal Veterinary Medicine, the overall prevalence of CKD in cats ranges from 2% to 4%, but increases to 30% to 40% in cats aged older than 10 years.
The FDA has granted expanded conditional approval under powers created in the Animal Drug User Fee Act of 2018. These regulations are intended to allow for the development of drugs for major species to fill treatment gaps. In the case of Varenzin-CA1, the FDA concluded that this drug is both safe and that there is a reasonable expectation of it being effective.
Tracey Forfa, director of the FDA's Center for Veterinary Medicine, added that Varenzin-CA1: "…is the first drug for cats [licenced] under expanded conditional approval, a pathway to the marketplace that encourages development of innovative treatments and increases the options for treating animals with uncommon conditions, serious or life-threatening diseases."
Further reading:
FDA issues draft guidance on expanded conditional approval for certain animal drugs.

Renal biomarkers in cats: A review of the current status in chronic kidney disease.

Conditional Approval Explained: A Resource for Veterinarians.