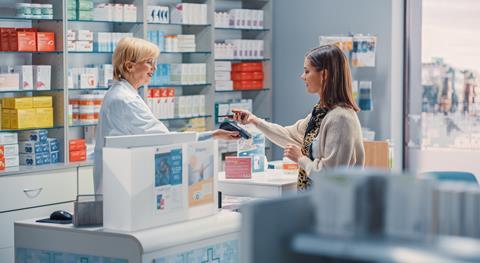 The FDA has approved the first over-the-counter (OTC) contraceptive pill for use in the US.
The medication, called Opill, is a progestin-only pill which is taken daily. Developed by pharmaceutical company Perrigo, it is expected to become the most effective birth control method available OTC.
The company will start shipping the drug next year. There will be no age restrictions on the purchasing the product. Pricing has not yet been disclosed by the manufacturer, though experts have said it will need to be low as OTC medications aren't usually covered by private medical insurance in the US.
The FDA, which first approved Opill on a prescription-only basis in 1973, said making the drug available OTC should remove barriers to access and help reduce the risk of unintended pregnancies.
Almost half of the 6.1 million pregnancies in the US each year are unintended, and nearly one-third of adult US women have reported difficulties trying to obtain, or refill, a prescription for a contraceptive .
"Today marks a truly momentous day for women's health nationwide," said Patrick Lockwood-Taylor, the President and CEO of Perrigo, in a press release.
"Opill has the potential to radically transform women's access to contraception."