Patients with notalgia paresthetica – a nerve disorder characterised by a persistent itch in the upper back – could potentially get relief with oral difelikefalin, according to a new study published in the New England Journal of Medicine.
Notalgia paresthetica is a common and underdiagnosed condition worldwide. To date, there are no FDA-approved treatments specifically targeting this disorder. Currently, difelikefalin — a selective kappa-opioid receptor agonist — is only FDA-approved as an injection for the treatment of moderate-to-severe itching associated with chronic kidney disease in adults undergoing hemodialysis.
In Phase 2 trials, there were modestly greater reductions in itching – though secondary outcomes were generally not supportive of this primary analysis. Those taking difelikefalin experienced headache, dizziness, constipation, and increased urine output.
"For those who experience chronic itch of any kind, relief can sometimes seem unattainable," said principal investigator Brian S. Kim, MD, MTR, FAAD, the Sol and Clara Kest Professor of Dermatology, Vice Chair of Research, and Director of the Mark Lebwohl Center for Neuroinflammation and Sensation at Icahn Mount Sinai. "In this Phase 2 trial, treatment with difelikefalin resulted in a reduction in the intensity of itch in patients with notalgia paresthetica."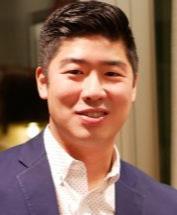 Researchers concluded that larger and longer trials are needed to evaluate the safety of difelikefalin treatment in this disorder. Dr.Kim, author of the paper, believes that the results from this trial mark an important step towards improving the symptoms of itch for patients with notalgia paresthetica.
The trial is registered on ClinicalTrials.gov (NCT04706975).