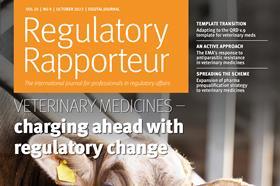 Regulatory Rapporteur
October 2023 | Volume 20 | No.9
The October 2023 edition of TOPRA's journal – Regulatory Rapporteur – focuses on topics and developments specific for veterinary medicines:
From the challenging aspects arising from new veterinary regulations in respect to the need to update product literature for all authorisations.
The legal requirements for herd-specific vaccines – often called autogenous vaccines – and the efforts undertaken to ensure their quality and safe and efficiency of use.
An update on the activities of the EMA related to antiparasitic resistance in veterinary medicines and their regulatory consequences.
The establishment of a prequalification scheme for veterinary medicinal products at the Food and Agriculture Organization of the United Nations, to facilitate their procurement by international and national organisations responsible for humanitarian assistance in the context of established development programmes or in response to emergencies.
The challenges of the implementation of the new veterinary legislation, for both manufacturers and competent authorities, are described in the article of Elsa Vecino, Technical Director of AccessVetMed. The existing product literature has to be transferred to the QRD template version 9.0 and must be completed by 29 January 2027.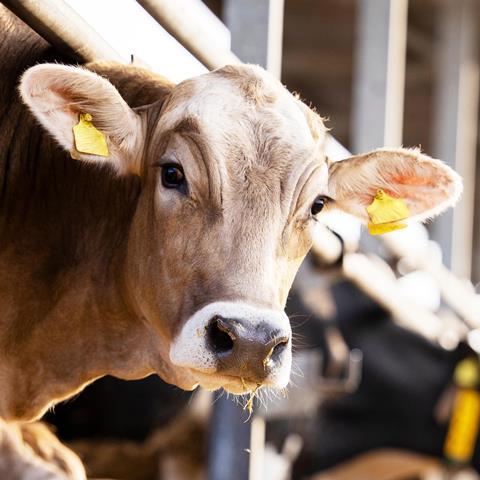 Autogenous vaccines play an important role in the availability of vaccines for animal diseases and species where no authorised vaccines are available. The requirements for autogenous vaccines were introduced for the first time by Regulation 2019/6 into the European Union's legal framework for veterinary medicines, are explained by Hans-Joachim Selbitz.
The article of Valentin Nicorescu and Barbara Cyrus provides an overview of the current status of reflections and guidance for development of antiparasitic veterinary medicinal products, in line with the new Regulation, aiming to ensure their safe and effective use and to address concerns surrounding the potential for resistance development.
The initiative by the European Commission for the Control of Food-and-Mouth Disease – EuFMD – within the framework of the FAO of establishing prequalification schemes for veterinary vaccines. The article by Kornelia Grein et al article summarises key aspects of the prequalification scheme operated by WHO and describes the ongoing work on establishing such schemes for veterinary medicinal products, their status of development and the vision and expectations for the future.
In addition to our veterinary medicines content, we have an article which provides subject matter expert insight into the most effective methodologies that should be applied to the selection of materials when designing medical devices, particularly those intended for human implantation, from Jocivania Oliveira da Silva and Marielle Fournier of White Tillet, part of Neovix Biosciences Groupe.